Sequoia High School
Class of 1967
Description of Reunion Activities
Sequoia High School Class of '67 50th Reunion
Find at least 2 of your favorite classmates to tell about the website and the events.
Have them sign up here or send us their contact information.
Go to the Reunion Reception & Dinner page to register and buy your tickets.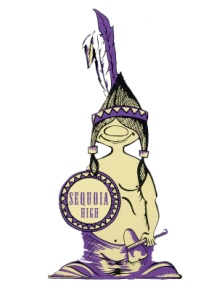 SATURDAY RECEPTION & DINNER at the HILLER MUSEUM
601 Skyway Road, San Carlos, CA
Saturday, August 19, 2017
6:00 pm – 7:00pm – Reception
7:00 pm - 10:00pm Dinner/Dancing
Cost: $120 by July 31 ($140 after July 31 and at the door)
Appetizers, Dinner, Dessert
Admission to Friday Meet & Greet included with Dinner Registration
FRIDAY AFTERNOON MEET & GREET
The Spaghetti Factory Redwood City
Friday, August 18, 2017
4:00 pm – 6:00 pm
Cost: Included with Registration for Saturday Night Dinner
Appetizers provided/No Host Bar
Kick off our reunion weekend at Meet & Greet. Dress is casual. Followed by:
Free concert at the Courthouse Square at 6:00 p.m. August 18
The first 100 Classmates to register receive a Sequoyah golden coin and a
DVD of all Classmate Yearbook Photos and In Memory of Classmates slideshow
To reserve your spot at the reunion:
Go to Reunion Reception & Dinner page
Class contacts: Alene (McCarthy) Karthas (650) 365-6229 akarthas@mac.com
Carrol Moran (831) 425-7605 carrolm@me.com
Mike Campbell (916) 248-2990 mcampbell@surewest.net
If you have memorabilia to share: school sweaters, the lamp, a special ball from a sport,
programs from musical performances, Sequoia penant, high school jersey—what else?
Coordinate with: Maria Elena Fernandez Messina damessinas@aol.com
Register separately at the Sequoia High School Alumni Association website for the
Sequoia Alumni Annual School Picnic
Sequoia High School
Catered barbecue lunch
Saturday, August 19, 2017
10:30 am – 3:00 pm
To purchase tickets - Go to Sequoia Alumni Association website: http://sequoiahsalumniassoc.org/
Registration Deadline for Alumni Picnic is August 15